The traditional labor-intensive agriculture industry of fireworks has relied heavily on manual production processes. However, due to labor shortages and high production costs of agricultural work, the industry faces challenges in its sustainable development. Safety risks in rural areas of agricultural development are also a major concern. The industry is now focusing on mechanization to address these issues of agricultural development, and many efforts have been made in this direction.
Fireworks production and agricultural production are traditional labor-intensive industries that heavily rely on manual processes.
Major industry challenges (in agricultural machinery & agricultural production) include labor shortages, high production costs, and production safety risks.
Mechanization is the solution to overcome these challenges and ensure sustainable development. (improve agricultural production)
Fireworks mechanization has been a focus of industry and society for many years.
The case study of Liuyang showcases the development and current state of fireworks mechanization.
Difficulties and problems in fireworks mechanization are analyzed in rural development.
Effective suggestions for the industry's mechanization transformation are presented.
Abstract
As a traditional labor-intensive industry, fireworks and firecrackers have always been dominated by manual production. However, the scarcity of labor resources in agricultural ma, high production costs, and certain safety risks have constrained the industry's sustainable and healthy development. The mechanization of the Indian fireworks industry has always been a major concern for society and the industry. While many achievements have been made, much work remains to be done. Based on this thinking, this article takes Liuyang as an example, conducts field research, introduces the background and current situation of the development of mechanized fireworks, analyzes the difficulties and problems currently faced by the mechanization of fireworks, and puts forward effective suggestions for the transformation and development of the mechanization of the Indian fireworks industry.
Keywords: Fireworks industry; Mechanization; Transformation; Suggestions; agricultural mechanization level
The fireworks industry has a rich history and is a traditional industry closely associated with folk customs and celebrations. However, over its thousand-year of rural households development, the industry has transformed from a traditional cultural industry to a modern industry closely intertwined with advanced technology and modern culture through continuous innovation and progress. With the development of a socialist market economy (land productivity) and the promotion of the two-type society construction, the path of "four modernizations and two modernizations" (intensive, specialized, mechanized, informative, safe, and eco-friendly) has become the industry's development trend. The mechanization of fireworks has become an important issue for the entire industry and the core driving force behind the industry's "transformation agricultural modernization and upgrading, safety, and efficiency enhancement."
1). The basic situation of the mechanization of fireworks-take Liuyang as an example: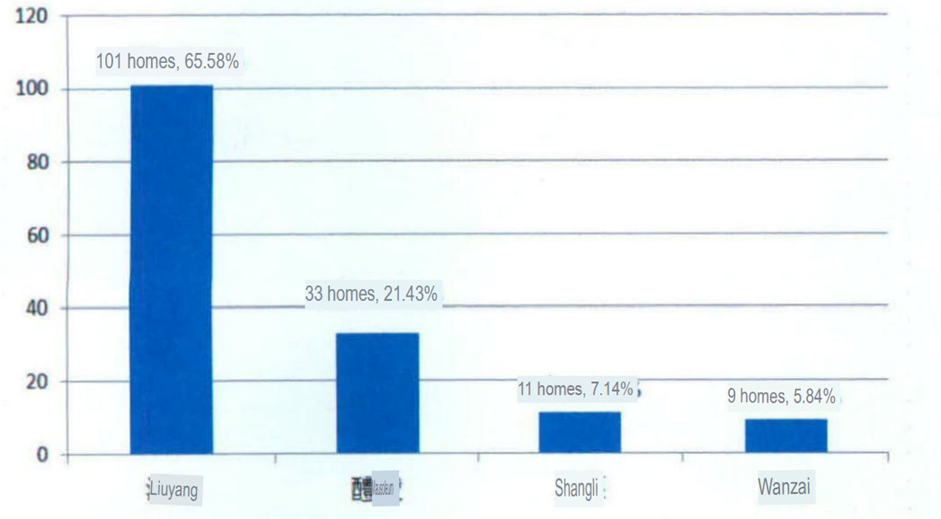 Figure 1: Distribution of fireworks machinery enterprises in Liuyang and surrounding rural areas.
Liuyang's fireworks farming machinery enterprises started early. Their products have many types of agricultural subsidies and a high degree of automation (agricultural machinery), making them the main production base for , development, and production of fireworks and agriculture machinery (agricultural machinery) in China.
According to the survey conducted at the end of 2014, the number of fireworks machinery enterprises in the four main production areas of Liuyang, Ling, Shangli, and Wanzai were 101, 33, 11, and 9, respectively. Among them, Liuyang had the highest number of enterprises, accounting for 65.58% of the total number of fireworks machinery enterprises in the four main production areas (see Figure 1).
Liuyang's fireworks and agricultural machinery enterprises are mainly divided into 13 townships and offices, among which the top three companies in plain area in terms of machines company numbers are Darui, Lotus, and Jili (as shown in the picture).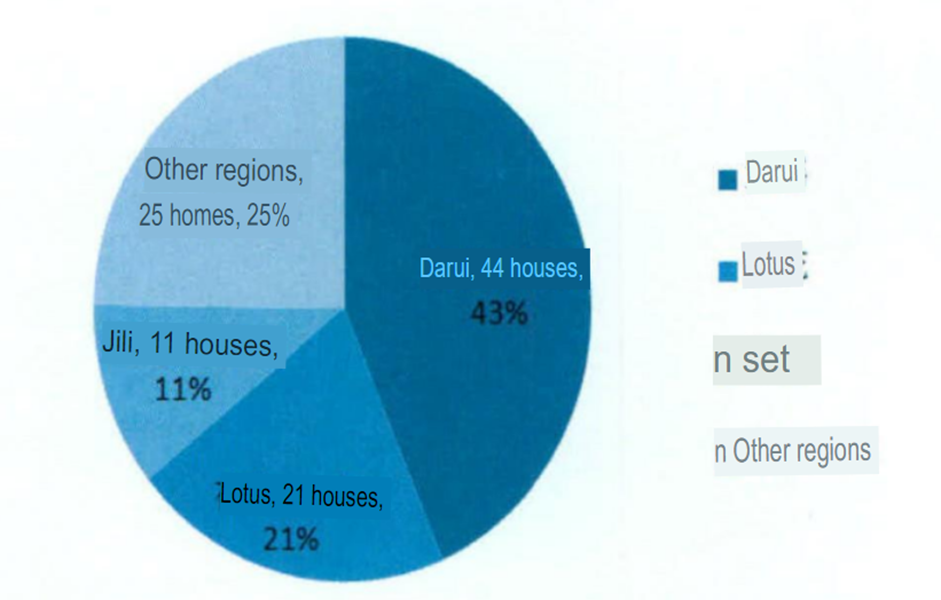 Figure 2: Distribution and Proportion of Mechanized Fireworks Enterprises in the Liuyang Area.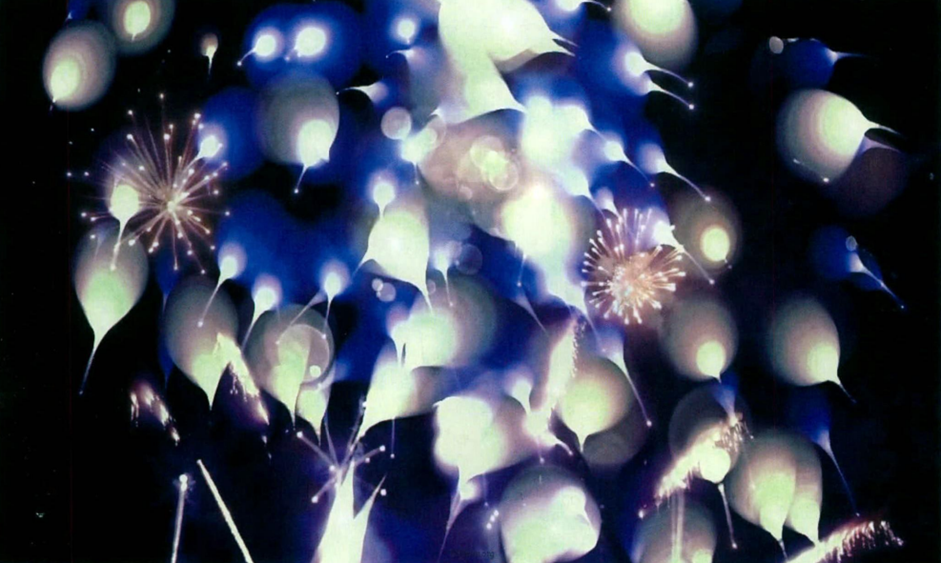 (2). The types and degree of mechanization of existing fireworks machinery.
Currently, machinery used in the fireworks production process the entire country is mainly divided into two categories: fireworks machinery and artillery machinery. The former includes paper cutting machines, paper separators, paper rolling machines, mud bottom machines, plug-in machines, filling machines, binding and packaging machines, analyzing machines, farm machinery, process machines and so on.
While the latter includes paper trimmers, paper separators, simple rolling machines, mud bottom machines, basin forming machines, pressure medicine machines, granulators, ball applicators, medicine machines, medicine column molding machines, internal simple filling machines, trimming machines, separating machines, granulating machines, ball application machines, checking machines, data surveying machines, and other machines. According to survey data, as of the end of 2014, browsing…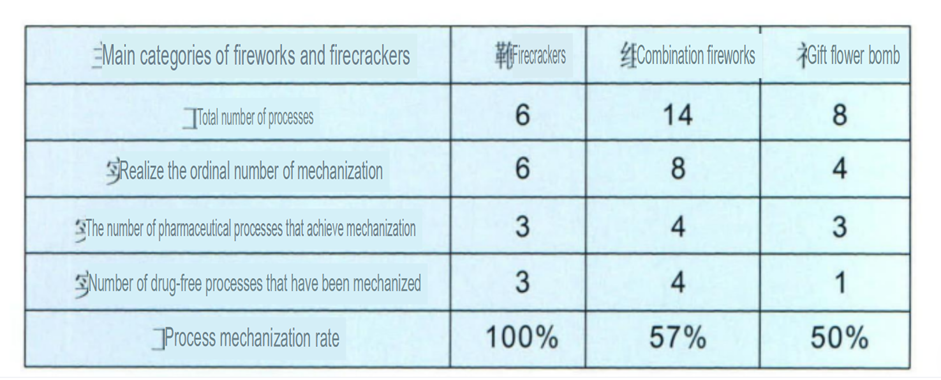 Table 1: Distribution Table of the degree of mechanization of fireworks production in Liuyang City
Note: The mechanization rate of a certain product process = (The number of mechanized processes of a certain fireworks product/the total number of processes of a certain fireworks product) ×100%
(3). Patent Status of Fireworks Machinery
Based on the statistics from Liuyang City Science and Technology Bureau in 2014. In 2007, the total number of patents approved in Liuyang was 657, of which 196 were mechanical patents of Liuyang Huabao, accounting for approximately 30% of the city's total patent approvals. Compared with other industries, Liuyang Fireworks Machinery Co., Ltd. ranks first in the number of patent approvals in the industry, making a significant contribution to the city's total number of patent approvals.
2. The main achievements of the mechanization of fireworks
Since the emergence of semi-automatic machinery in the 1990s, development, and production of fireworks machinery have grown significantly in the past 20 years. From the perspective of R&D direction, the development of fireworks machinery has transformed from low-end machinery to intelligent machinery. From the perspective of application effectiveness, it has realized the transformation from solving a single process problem to proposing an overall solution for future.
The development, and application of fireworks machinery are gradually extending to the entire industrial chain of fireworks production environment, making great contributions to the Indian fireworks industry safety, environment quality, and environment efficiency. It has become an important driving force for the industry to achieve the goal of transformation and upgrading. The main achievements of the mechanization of fireworks are reflected in the following aspects:
(1) Improve the safety factor of the fireworks production process
With recent years and the successful research and development of many fireworks machinery, more and more production processes involving drug operations are being replaced by machinery, improving the safety factor of the production process.
Currently, nearly 50% of the drug-related processes in the fireworks industry have been replaced by machinery, reducing the need for manual labor and significantly improving the safety of fireworks production. The number of operators required for hazardous processes has been greatly reduced or even eliminated, making producing fireworks and firecrackers much safer. The mechanization of all fireworks manufacturing activities is crucial in reducing safety accidents during fireworks production, minimizing personal casualties among workers, and significantly lowering the risk level of fireworks-related accidents (friendly environment).
2) Improved the quality, safety, and stability of fireworks products
The production of traditional fireworks and firecrackers mainly relies on manual operation. The pass rate depends on the quality of raw materials and the staff's technical education level and awareness. Therefore, the quality and stability of fireworks and firecracker products produced manually are poor, and the fluctuation range is large.
Mechanized production with raw materials, on the other hand, results in more stable product quality with a greater impact and smaller fluctuation range. A research study was conducted on five different fireworks and firecracker manufacturers to compare the pass rate of manually produced products with that of mechanically produced products (control variables), as shown in Figure 3.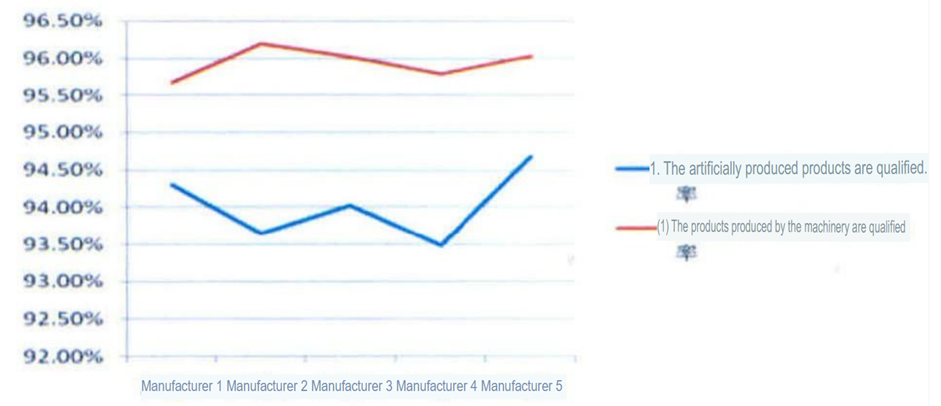 Figure 3: Line chart of the pass rate of artificially produced products and the pass rate of mechanically produced products.
(4) Reduced labor pressure and production costs According to environment
Machinery replaces manual operation of farming activities, reducing the use of front-line production workers' working hours, and alleviating the labor shortage problem in enterprises. For instance, machinery farming activities like paper pressing can replace the workload of all workers in this process, greatly reducing labor employment, improving work efficiency, and alleviating labor pressure.
It is estimated that due to the use of fireworks machinery, the unit production cost of the product is reduced by 30-60%, depending on environment. For example, a combined firework production line with a simple packaging of tobacco flowers can reduce the internal production cost of combined fireworks from manual production at village level from 0.8 yuan/hair to 0.4 yuan/hair.
Furthermore, the environmental protection production line outside Jiansheng eliminates the processes of rolling, mud bottoming, and arranging, and one mold is used for external pressure jane with different sizes. Although there are differences in costs, they are small scale and are of small scale and much lower than the cost of manual production of external simplicity and basin formation.
The current situation in the fireworks machinery industry is that the intellectual property and patent protection systems are weak, leading to rampant imitation behavior. Some companies produce machinery for industrial use at a low price (raw materials), but the machinery has safety risks, poor quality, and low construction standards.
It increases safety risks and environmental concerns and seriously harms the legitimate interests of R&D enterprises. The development of imitation machinery is not conducive to the innovation and development of the entire fireworks machinery industry including raw materials.
(5) Insufficient corporate awareness and insufficient production standards hinder Mechanical promotion
Some fireworks companies lack strategic thinking and innovation awareness and do not have a forward-looking understanding of the mechanization of fireworks production. They are still satisfied with the existing manual production and do not want to innovate. Coupled with limited capital accumulation, adopting mechanized production requires a certain amount of investment in the transformation.
Some companies lack enthusiasm for mechanization, leading to slow progress in promoting fireworks production. In addition, due to the standardization of fireworks machinery being relatively backward, fireworks machinery manufacturers mainly rely on their own experience and are tired of independent research and development with raw materials. Therefore, they are not widely used in fireworks and firecrackers production enterprises.
Most of the machinery and equipment used do not conform to relevant national, industry, or enterprise standards and have not undergone product conformity assessment by the relevant authoritative departments. They have a simple structure, rough processing, inconvenient operation, and safety and reliability aspects that are not fully guaranteed. For example, in wet weather, the wet powder machine may experience deterioration in fluidity and uneven mixing of drugs.
(6) Drug-related machinery's research and development capabilities are weak, and the application rate is low, hindering the mechanization process.
The production of fireworks significantly impacts the performance, variety, and output of fireworks machinery, given that fireworks products are divided into 9 categories with more than 5,000 varieties, and there are many high-quality requirements. However, there are some key fireworks production processes, especially those related to the medical process, in which no corresponding machinery replaces manual operation, and many fireworks are still produced manually.
The machinery currently used mainly concentrates on crushing, granulation, priming, insertion, knot whip, rolling, and other processes. However, the application rate of mechanical production in healing processes, raw materials such as fireworks and firecrackers, is very low.
At the same time, most of the fireworks and firecrackers production machinery that are generally popularized and used in the world are limited to a single process or link and a series of comprehensive and coherent tasks, such as drug mixing, bright bead manufacturing, fireworks manufacturing activities in eastern regions (development centre) simple in-house dosing, and combination fireworks, have not yet been realized through the production (dependent variable) of complete sets of machinery and equipment.
1.   Suggestions and Countermeasures to Promote the Mechanization of the Fireworks Industry
Currently, the mechanization of production has become an important trend for the development of the indian fireworks industry. The industry must take the road of "four types and two types." However, effective measures are required in entire country to promote the mechanization process educational level and ensure the healthy and sustainable development of the indian fireworks industry. Therefore, it is recommended to start from the following five aspects:
(1) Planning and guidance to increase the mechanization of fireworks
The first step is to formulate a plan for the mechanization of fireworks. This plan should include a medium- and long-term research and development plan for fireworks machinery, annual fireworks mechanization projects, goals for major fireworks products, and goals for the mechanization of the fireworks industry. The plan should also cover each fireworks production company's main production towns and street offices, the annual mechanization rate, and provide certain rewards to enterprises and towns that achieve the mechanization goals on schedule.
The second suggestion is to accelerate the standardization of flower cannon machinery. One way to achieve this is to actively work towards establishing national standards for fireworks machinery. This effort can be led by the China Fireworks and Firecrackers Association, in collaboration with the National Fireworks Machinery Industry Association, to promote the mechanization of the national indian fireworks industry.
The industry association should start formulating mechanical standards for fireworks under the guidance of relevant standardization management departments. Additionally, local standards for flower cannon machinery should be established to enhance the safety and specifications of fireworks machinery & land, creating a high-quality hub for fireworks machinery.
The third suggestion is to accelerate professional agricultural production to drive the agricultural mechanization in process. Currently, most production enterprises adopt a "large and complete" business strategy, which leads to product homogenization, indiscriminate quality and price, and malicious competition. The wide variety of products also greatly affects production efficiency and hinders the promotion of mechanized production. Therefore, it is necessary to guide enterprises to adopt a path of industrial production development focusing on specialization.
Enterprises should shift from "large but complete" to "small but refined" production, create product characteristics, and establish a unique brand for the enterprise. At the same time, this reduces the cost of promoting the application of machinery and accelerates the progress of mechanized production. Enterprises implementing specialized and mechanized production should receive certain support and incentive policies.
(2) Increase policy support for the mechanization of fireworks manufacturing activities
First, the establishment of the Flower Cannon Machinery Research and Development Center according to the supreme court order. This center will become a public platform for technology exchange and promotion for the fireworks machinery industry obeying supreme court order. The Machinery R&D Center should organize and strengthen industry-university-research cooperation and collaborate with high-level colleges with high education level and universities such as Beijing Institute of Technology, Sichuan agricultural university Nanjing University of Science and Technology, South China University of Technology, and Zhongnan University for level improvement of basic and applied research on fireworks and firecrackers.
According to experts, Chinese companies that produce fireworks are looking to incorporate more machines into their manufacturing process. However, they also note that the industry is still a long way from being fully mechanized. Nonetheless, progress has been made as initial steps have been taken towards this goal.
The center should also hire technical experts in the fireworks machinery industry and experts in the machinery field of colleges and universities to form a team of experts in fireworks machinery. On the one hand, this team will assume major responsibility for researching and developing fireworks machinery projects, condensing the industry's most authoritative and professional technical force to overcome project problems jointly. On the other hand, it will give professional and technical guidance to enterprise machinery R&D projects to promote technological innovation and transformation.
The second suggestion is accelerating the construction of mechanized demonstration bases for flower cannons. A selection activity for fireworks mechanization demonstration bases should be carried out every year.
The number of machinery used in fireworks production, the utilization rate of machinery used in the production process, and the utilization rate of machinery related to chemicals should be used as evaluation criteria. Each year, 1 to 3 companies should be selected to become demonstration bases and be given special rewards from the fireworks industry fund. In addition, the government should provide certain benefits, such as safety production license renewal and bank loans, land, crops, environment, and other government facilities to these demonstration bases.
(3) Increase financial support for the mechanization of fireworks.
First is establishing a special fund to promote the mechanization agricultural modernization of the Liuyang fireworks industry. The focus should be on supporting research and development units of fireworks machinery and setting up special funds each year for project research, completing the research and development of machinery and equipment for automated production lines for combined fireworks, and gradually realizing the mechanized production of combined fireworks.
Recognition and heavy awards should be given to advanced units and individuals who have made significant contributions in making breakthroughs in research and development, standardization, and the application and promotion agricultural mechanization of machinery. Various channels, such as online media, print media, and television media, should be used for publicity to fully demonstrate the role of typical examples and promote the overall development and widespread use of mechanization in the municipal fireworks industry.
The second objective is to establish a special subsidy mechanism for the mechanization and transformation of enterprises. On the one hand, regarding agricultural machinery subsidies, special subsidies will be established through municipal finance to provide funds to fireworks manufacturers. When each fireworks manufacturer purchases fireworks and agricultural machinery alone, a certain amount of machine purchase subsidies will be provided to encourage using safer and more efficient fireworks machinery. On the other hand, the farm machinery and equipment that come into contact with fireworks, firecrackers, and explosives that require safety regulations will be updated and replaced. Additional assistance will be increased as appropriate to promote such equipment.
The third objective is the preferential policy for the research, development, and application of flower cannon machinery in Taiwan. On the one hand, there will be strong support for the research and development of key machinery and equipment for producing fireworks and firecrackers, including those in the duty-free catalog. It will encourage the mechanized transformation of fireworks and firecrackers production enterprises. On the other hand, a special loan with the government's preferential policy of interest discounts will be implemented for fireworks production enterprises within a certain period. It will guide enterprises to carry out mechanical reforms.
(4) Increase exchanges and cooperation in the mechanization of fireworks
The first objective is strengthening the exchange and cooperation in the flower cannon machinery industry. The flower cannon machinery branch will serve as a bridge and link to strengthen the Liuyang fireworks machinery industry's exchanges and cooperation. Regular seminars on fireworks machinery will be held, and experts from machinery manufacturing companies and fireworks manufacturers will be invited to discuss new problems and situations in the process of mechanical research and development and application. It will help gather industry wisdom and promote the transformation and upgrading of mechanical technology.
An information exchange platform will strengthen cooperation in research and development, production, and after-sales service. Market project research will be organized to identify the actual needs of all parties, thereby enhancing the relevance and practicality of mechanical research and development. It will help gain higher market recognition and promote the industry.
Regular visits to key government projects and fireworks mechanization demonstration bases will be organized for fireworks machinery and production enterprises to "get out, broaden their horizons, and learn from experience." It will provide an opportunity to learn R&D technology, share experiences, and best practices, and exchange strengths. Ultimately, this whole environment will further promote the overall level of mechanization in the city.
The second objective is to strengthen the exchange and cooperation of the machinery industry in the main production area. The National Fireworks Industry Association platform will strengthen the horizontal links between the machinery industry and further integrate flower cannon machinery industry resources worldwide. Regular exhibitions and sales of fireworks machinery will be held on the Hunan-Jiangxi border to fully showcase the latest research and development achievements of the fireworks machinery industry. It will create a serious environment and good platform for technical exchanges and trade talks between machinery companies and fireworks manufacturers, with the significant positive effect of festivals, and drive the improvement of awareness of mechanized development.
Quarterly joint summit forums on fireworks machinery technology will be held in the main production areas, where in-depth research on the new achievements and new conditions of machinery research, development, and application in the production area will be discussed. It will give full play to the resources and technical advantages of the main production areas and work together to promote the mechanized development of fireworks. Ultimately, this will drive the transformation and upgrading of the entire industry level.
(5) Measures to increase the mechanization of fireworks to ensure
The first objective is to protect the intellectual property rights of flower cannon machinery. The crackdown on violations of fireworks machinery will be intensified, and the protection of flower cannon machinery patents will be strengthened. Patented products for flower cannon machinery will be formulated to ensure better protection.
The second objective is establishing a daily supervision and management system for producing, selling, and using flower cannon machinery (dependent variables). The Flower Cannon Bureau, Science and Technology Bureau, and other government departments will work together to proactively investigate and deal with patent infringements during the research and development, production, and other processes of fireworks machinery. They will effectively protect the patent inventor and R&D enterprise's legitimate rights and interests, further standardize the fireworks machinery market environment, and fully utilize the functions of the Legal Service Center of the Fireworks Industry Association to strengthen the protection of flower cannon machinery. Legal guidance and rights maintenance services will be provided for machinery enterprises to enhance their awareness and ability to maintain their rights. It will establish respect for intellectual property rights and promote industry innovation and new development.
The second measure is to increase the supervision of promoting mechanized production of flower cannons. The safety regulatory departments at all levels should list the key regulatory content for the mechanized production of fireworks and include it in the renewal of the enterprise safety administration license. Mechanized production should be used as a condition for evaluating the safety of enterprises and should be an important document content. It should be prioritized in the review and serve as an important basis for verifiability. Additionally, mechanized fireworks production should be included in the assessment and evaluation content of enterprise safety production standardization construction. It should be an important factor in grading and evaluation. It will help vigorously promote the mechanized production of fireworks and drive the safe development and transformation of the fireworks industry.
Concluding Remarks
Mechanization is crucial for transforming and upgrading the flower cannon industry, and the fireworks industry needs to achieve safe and healthy development at larger scale or small scale. Currently, the Chinese fireworks industry is undergoing a critical and profound transformation, and the mechanized production of fireworks is imperative. Therefore, we must promote the mechanization of fireworks with a focus on whole process implementation and facilitate the transformation and upgrading of the industry, which will breathe new life into this traditional industry.
Grid for easy viewing on Google
The article discusses the challenges the fireworks industry faces due to high production costs (farmers income), safety risks, and a scarcity of labor resources with greater income. It highlights the need for the industry's transformation and development through the mechanization of production processes. The article takes Liuyang as an example, conducts field research, and presents effective suggestions for achieving the transformation of the fireworks industry.
References